Lingotot to host Discovery Hour on March 1st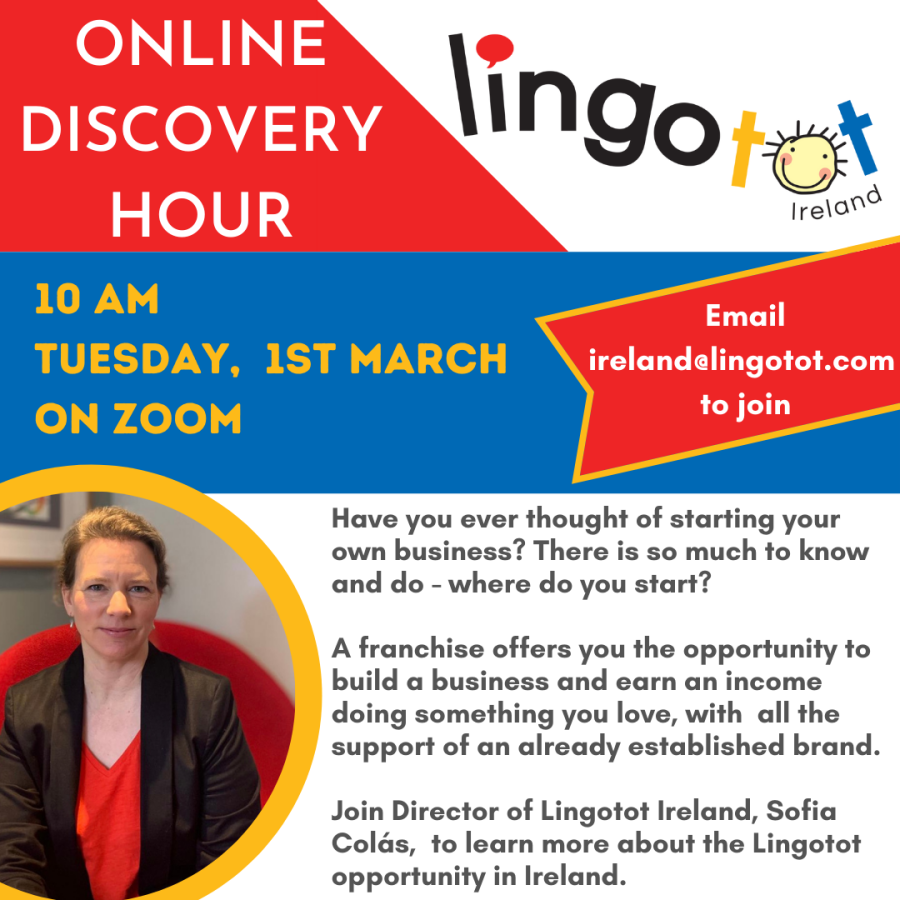 At the heart of Lingotot is top-quality language education. All of our franchisees and the tutors they recruit are experts in languages. We're the only languages franchise covering eight languages across all ages from birth to 12. Each territory offers franchisees a large audience of potential customers and opportunities for repeat business. The business model is built around the security of year-round income from several separate revenue streams, each of which can be scaled to suit your business and lifestyle.
Is Lingotot a good match for you ?
We are accepting new applications for 2022 with the first set of training sessions happening in April .
Join us for our March 1st Discovery Hour @10am by filling in the below Lead Form and comment 'EVENT' in order to register.