Hitsona Celebrates 50th Studio Milestone and Brand Evolution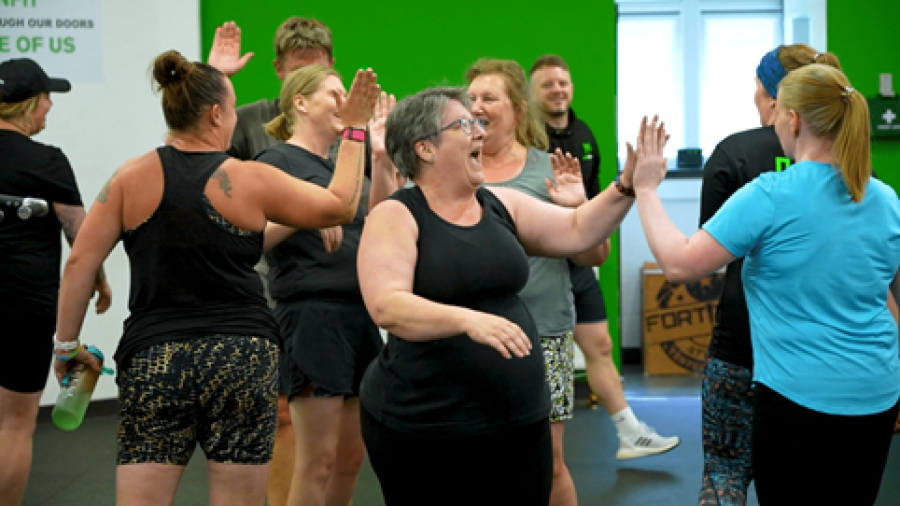 Hitsona
Noun
(hit-SO-nah)
The state of health and happiness brought on by exercising regularly in a fun and supportive community.
It's been almost eight years since our very first studio opened, and HITZone is evolving! We're thrilled to introduce our fresh new name.
Over the past eight years, it has become abundantly clear to us that our community is much more than just a gym, fitness class, or the next fitness fad. HITZone has become a way of life and a family to our owners, coaches and most importantly, our members. We are a community that profoundly impacts the health, happiness and lives of countless people who join us.
from HITZone to Hitsona.
With our headquarters based in the North of Ireland, we chose to explore the Irish word for happiness, which is 'sonas.'
The overwhelming feedback we receive from our members is that our amazing community has made them feel healthy, happy, and authentically themselves again. In many cases, this feeling is experienced for the first time in a long while.
To mark this celebration and the introduction of our new brand, let's talk about something exciting. We've recently celebrated a brand refresh and we have agreed our 50th studio. And we're not stopping there. We're offering an enticing opportunity for the next person interested in opening a Hitsona studio.
Whether you lack business experience, feel unfulfilled, or are simply seeking a change of direction in your life, there's a special offer waiting and it's exclusively extended to the next person who commits to opening a Hitsona studio.
Discover more about this exciting business opportunity, featuring a proven business model in the booming boutique fitness studio industry. It couldn't be easier!
This could be the first step in your journey towards success and happiness.
Don't just make a living, make a difference!