Fastway strengthens its presence in Cork with multi-million Euro investment in new facility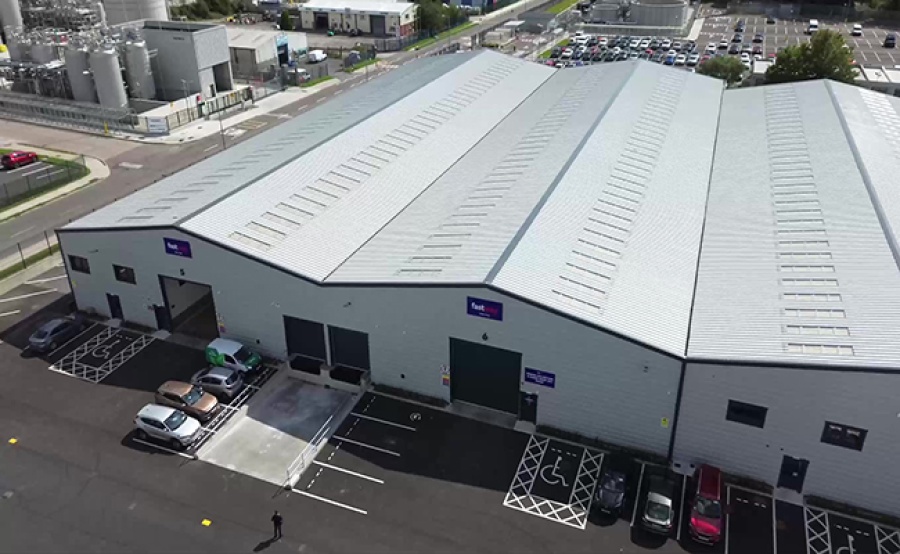 Fastway, Ireland's largest independent delivery network, which is part of the recently formed Nuvion group, is proud to announce a substantial investment of over €5 million in its Cork operation. This investment underscores Fastway's commitment to enhancing its services and capabilities while fostering economic growth in the region.
Situated within the dynamic Nova Business Park in Little Island, Co Cork, the facility is a testament to Fastway's ambitions for the region. The new location commands an impressive operational expanse of 44,000 sq. ft., making it the second-largest courier base in the country. This amplified operational space, coupled with the capacity of a round-the-clock sortation system, not only accommodates Fastway's expanding operations seamlessly but enables local courier franchisees to better accommodate customer needs.
The facility in Cork is the latest addition to Fastway's growing position in the parcel delivery sector in Ireland. In January this year, Fastway's head office and South Dublin operations transitioned to a new state-of-the-art 120,000 sq. ft facility, in Greenogue Business Park, Rathcoole, Co Dublin.
Commenting on the opening of the new Cork facility, Mark van Niekerk, Managing Director said: "We're delighted to officially open our new facility in Cork. With the significant increase in operational capacity, and enhanced sortation capabilities, Fastway is well equipped to efficiently handle larger volumes, enhance order accuracy, and drastically reduce processing times – all crucial components for staying ahead in the dynamic logistics landscape. In that regard, the combined effect of these developments not only solidifies Fastway's footprint in Cork but also sets the stage for heightened growth and expanded horizons, and in doing so, further improves our service offering to our local customer base."
This milestone investment represents a clear testament to Fastway's dedication to continuous improvement, technological advancement, and exceptional service. As Fastway continues to champion innovation, invest in state-of-the-art infrastructure, and optimise its operations, the company remains committed to exceeding the expectations of its clients and parcel receivers alike.