Fastway Scoops "Best Use of Technology in Operations" Award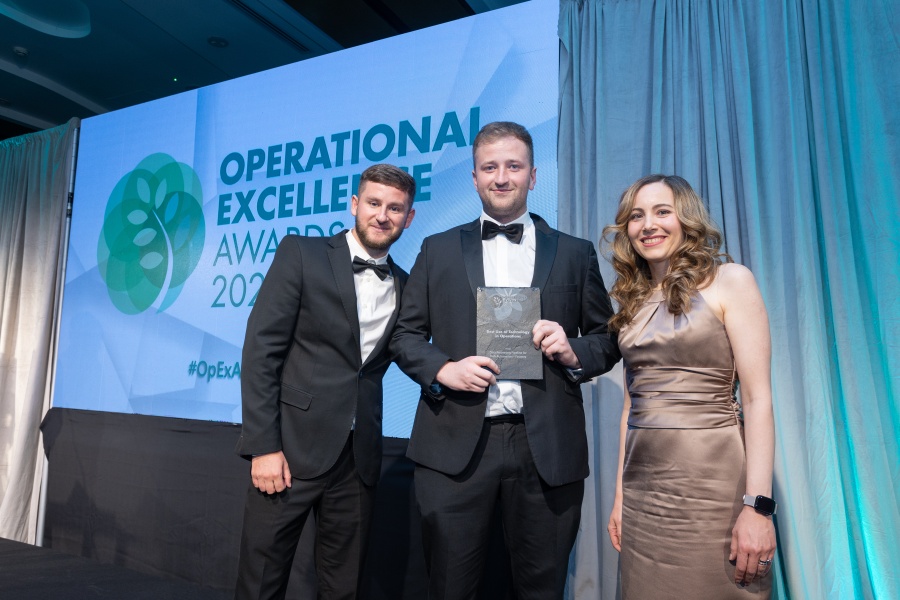 Award win recognised the innovative use of state-of-the-art technology, in automating Fastway's sortation system, which now sorts up to 150K parcels per shift.
Fastway was also selected as a finalist for the "Operational Excellence in Logistics & Transport" award.
Award win and Fastway's recent accolades include being recognised as the 'Courier Company of the Year' at the Annual Irish Logistics and Transport Awards, further solidifies Fastway's position in the marketplace, as the go-to-carrier of choice for Irish SME's and International retailers.
At the same event, Fastway was also shortlisted as a finalist for the 'Operational Excellence in Logistics & Transport" Award.
The award ceremony took place in the Crowne Plaza, Swords, Co Dublin, on Thursday 15th July, with Fastway emerging as the winner of the highly coveted "Best Use of Technology in Operations" award. The award was presented to Aidan Wickham, IT Operations Manager Fastway, and Gonca Ersahin, Product Owner, Fastway, in front of a packed audience of leading brands, peers, and industry leaders, across several industries. The event was also broadcast live, for those who preferred to watch the event remotely.
The prestigious industry accolade recognised how Fastway is at the forefront in proactively adopting innovative consumer-focused technologies; automated, flexible and scalable to achieve outstanding operational efficiencies.
Commenting on the award win: Mark van Niekerk, Managing Director, Fastway, said: "I am delighted to see our IT team get the industry recognition they deserve. This win attests to the strength of the business and Fastway's strength as the dominant provider in the logistics and transport industry. Being recognised as the best in our industry, by leading experts is a huge achievement for the entire Fastway team and serves as a key differentiator in an extremely competitive logistics and transport industry. Niekerk added, Winning such a prestigious award, reflects how Fastway use leading-edge technology to maximise operational efficiency and customer experience, and attests to the drive, focus, and relentless commitment to operational excellence, from the entire team."
Launched in 2021, the Operational Excellence Awards recognises, and rewards individuals, teams, and organisations who have made a commitment to achieving operational excellence and business transformation.