Ireland's most recognisable franchise brands
Since the very first franchise opened in Ireland around half a century ago, more than 300 different franchises have become established, making a considerable contribution to the economy. The UK has one of the most established franchise industries in the world, but we're quickly catching up with our closest neighbour.
The Irish Franchise Industry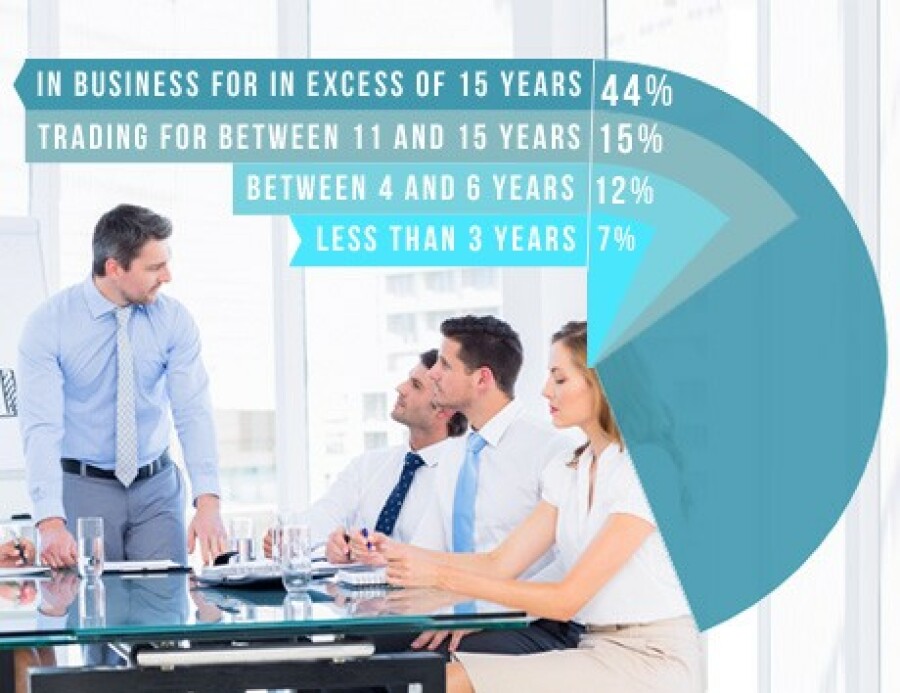 More than 28,000 people now work in the Irish franchise sector, with the industry poised for strong growth in the coming years, according to recent research by Ipsos MRBI for AIB and the Irish Franchise Association. These employees are engaged in the operations of 2,975 franchise units, across a wide range of sectors ranging from retailing to food service.
According to the research, over 44 per cent of those surveyed have been in business for in excess of 15 years, while another 15 per cent have been trading for between 11 and 15 years. However, some 12 per cent have been in business for between four and six years, while 7 per cent have been up and running for less than three years.
Over the recent past, it has been difficult to get international franchisors interested in Ireland – the franchises operating were mainly indigenous ones - but that is now beginning to change dramatically. More and more international franchisors are entering the Irish market as the Celtic Phoenix gains momentum.
Not surprisingly, given the proliferation of fast food and casual dining outlets that have sprung up in towns and cities around Ireland in recent years, the research shows that 41 per cent of those franchise business systems surveyed operate in the food, drink and catering sector, making it the largest sector by far.
However, while the traditional view of franchising has always been one of food service, over the last ten years, there has been an explosion in the number of business-to-business and business-to-consumer franchise offerings available. This is particularly noticeable in sectors like home care, accountancy and taxation, courier services, cleaning services, education, signage, printing, web development, business coaching and computer services. Other growing sectors include pet care, personal grooming, automotive, as well as health and fitness franchises.
Accreditation
The Irish Franchise Association is the only self-regulatory body within the Irish franchise sector, with a standards based approach to its membership. Because they are a voluntary organisation, they aren't involved in industry regulation. However, they do regulate their own members and accredit them only when they are satisfied that the minimum best practice standards have been achieved and that all of their members subscribe to the European Code of Ethics on franchising.
The Irish Franchise Association's Code of Ethical Conduct in franchising takes as its foundation the Code developed by the European Franchise Federation. In adopting the code, the Federation recognised that national requirements may necessitate certain other clauses or provisions and delegated responsibility for the presentation and implementation of the Code in their own country to individual member National Franchise Associations.
The extension and interpretation which follows the European Code has been adopted by the Irish Franchise Association, the British Franchise Association, and agreed by the European Franchise Federation, for the application of the European Code of Ethics for Franchising by each Association within Ireland, the United Kingdom and Northern Ireland.
Indigenous Irish Franchises
Although many of the well-known franchise brands in Ireland are foreign-owned, a number of indigenous franchises have also become very successful, notably Supermacs, Bewleys, and Abrakebabra. Indeed, everywhere you go in Ireland, new outlets of the same brands are popping up.
A very interesting statistic is that more than 20 per cent of the active systems in Ireland are of Irish origin. Irish entrepreneurs are now seriously looking at best practice franchising as a means to grow their business both domestically and internationally while still remaining in control of the business model and their customer offer.
McDonald's has also grown its numbers throughout the downturn, and one of the best Irish franchise success stories of recent years is The Zip Yard, the clothes alterations franchise with over 25 franchises in the Republic, ten in the North and 16 in Britain.
Eddie Rockets is a household name, the home of the Hamburger and a successful Irish company serving customers iconic made to order food in an American themed Diner experience. With a turnover in excessof €50m, Eddie Rockets is one of the largest and most successful franchise businesses in Ireland.
Set up 26 years ago by Niall Fortune, the group now has 42 different outlets, including 35 Eddie Rocket's diners, four Rocket's fast-casual outlets and three restaurants operating under The Counter brand, a mid-market casual dining concept, which is franchised from the US parent company. Eighteen of the outlets are company-owned while the rest are owned by individual franchisees.
Irish Franchises Operating Internationally
Some Irish franchises, like O'Briens Irish Sandwich Bars, have begun licensing the franchise overseas. O'Briens now has 220 outlets in the UK, the United States, Australia and Asia as well as the Republic of Ireland. Last year, the chain opened 47 new stores. "We make about 80,000 sandwiches every day," according to O'Briens chief executive Mr Brody Sweeney.
First opened in 1978 in Ballinasloe, Co Galway, Supermacs now operates approximately 100 restaurants across Ireland, employing over 2,500 staff to run its business. In 2014, Supermacs advertised in Times Square, New York and this created a media sensation. An Irish Franchise was stunningly advertising on the most recognisable and the most seen billboards in the world.
Butlers Chocolate Café is a strong Irish brand serving high quality coffee, chocolates and food in stylish, welcoming and characterful settings. Here's their backstory: Back in 1932, Mrs Bailey-Butler began to produce a range of handmade chocolates from her house in Dublin's Fitzwilliam Square. What made her chocolates so different was the combination of the finest chocolate with fresh Irish cream, butter and eggs. She also had her own secret recipes. Butlers Irish Handmade Chocolates are still located in Dublin and Mrs Bailey-Butler's original recipes and techniques have been handed down to the present generation. With franchisees now as far as New Zealand, Pakistan and UAE, this Irish brand has made the world wake up and smell the chocolate!
It's increasingly apparent that Irish franchising is making its mark around the world as established brands - and some newcomers - expand further and further into international markets, creating global brand awareness in the process. There is every reason to expect that Ireland will continue to be subject to the same penetration by franchise companies seeking new, lucrative locations for their products and services. Irish consumers are more brand aware and quality conscious, so any franchise with a strong brand identity and exceptional service quality should reap rewards.