And Our Success is No Accident.
At Wayback Burgers, we're passionate about "Respecting the Way"—a motto that stands for the way we treat our guests, the way we source our products, and the commitment to do the right thing.
Nostalgia is at the heart of everything we do, and the Wayback Burgers mission statement is timeless—to create a culture of belonging by uniting people through the love of comfort food. Our franchise partners and their team members are all in on living that mission statement, consistently taking action to remind all guests we have their back at Wayback!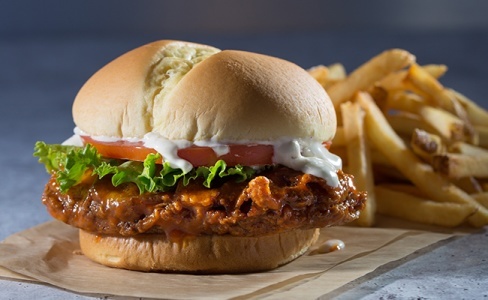 Why Choose Us?
10 (Uncomplicated) Reasons to Go Wayback!
We are consistently ranked a top 5 "Better Burger" business and top fast casual restaurant franchise by Entrepreneur Magazine.
We have an established reputation for high quality food and commitment to constant innovation.
Our franchisees enjoy lower labour and food costs than other fast casual burger operators.
We give back to the community via national and local partnerships with Boys & Girls Clubs of America, Toys for Tots, Salvation Army, Juvenile Diabetes Research Foundation, and YMCA's.
We offer ease of entry. The investment required—€100,000 to €350,000 all-in—is lower than many of our competitors.
Our franchises are easy to operate and manage—a good fit even for those with less experience.
We have more desirable territories available than other recognizable burger brands: meaning less competition for the best spot in your area.
We make operations efficient. Our average restaurant is 1,600-1,800 square feet while most competitor restaurants are 2,500 square feet and larger.
Franchises have a higher success rate! The US Department of Commerce reports that 95% of franchises are still in business after five years, while less than half of self-launched businesses are.
Our track record and extensive experience with national brands is second-to-none. Our leadership team (CEO John Eucalitto, President Pat Conlin, and Chief Development Officer Bill Chemero) have over 100 years of combined franchising experience.
IDEAL CANDIDATE
We're proud of our extremely diverse group of franchisees. No two of our franchisees come from the same background (ranging from a Wyoming welder to a childhood farmer to a Pakistani-American business executive), but they're all focused, dedicated, and hardworking.
Our franchisees may come to Wayback Burgers from all walks of life, but they all love three key things—their community, their staff, and Wayback's legendary food!
Of course, the ideal Wayback Burgers candidate must meet basic financial requirements (which are considerably lower than most other fast-casual burger brands!) and have a strong desire to live Wayback's mission statement: creating a culture of belonging at their restaurant by uniting people through the love of comfort food.
Also—giving back is certainly in our DNA at Wayback Burgers. Many of our franchisees go well beyond this partnership, donating time and money to local non-profits.
All of us at Wayback cherish the daily opportunities to give back… to team members, guests, and local organiSations—it's all about "
Respecting the Way!
"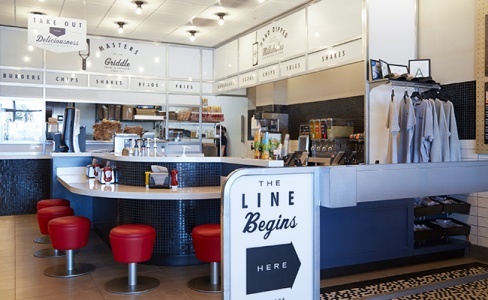 HISTORY
Wayback Burgers has been doing things the successful way since 1991.
And our success is no accident.
We've grown carefully in key markets, held tightly to our principles and community-focused culture, and developed valuable partnerships around the world.
The result has been consistent year-over-year franchise system growth, even in economic downturns, since our current ownership team took over in 2008 and we began franchising in 2009.
Our franchisees are thriving because the love for the burger is as strong as ever and customers are actively pursuing "
better burger
" brands that deliver the goods.
Wayback Burgers stands out among our competitors because of the timeless popularity of our burgers, growing demand for higher quality ingredients, the appeal of a refined and nostalgic atmosphere, and pricing that's affordable.
We're right in the sweet spot of how tastes and preferences are evolving around the world. It's no wonder we're growing so steadily. The formula of a simple, honest product served up and delivered however they desire just works.
Does this sound like you? Let's connect!
REQUEST INFORMATION BELOW TO CONNECT WITH OUR WAYBACK BURGERS FRANCHISING TEAM!
Wayback Burgers Financial Data
The following financial information was provided by Wayback Burgers to give you more information about the costs associated with a Wayback Burgers opportunity
MINIMUM INVESTMENT
€150,000
SIX REVENUE GENERATORS
In-Restaurant Dining
Curbside Service
Takeout
Delivery
Catering
Beer and Wine (Optional)
TOTAL INVESTMENT RANGE
€150,000 to €350,000
June 07, 2022 03:06 PM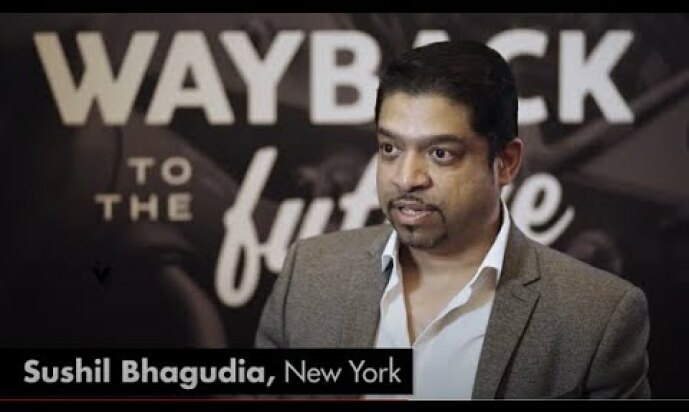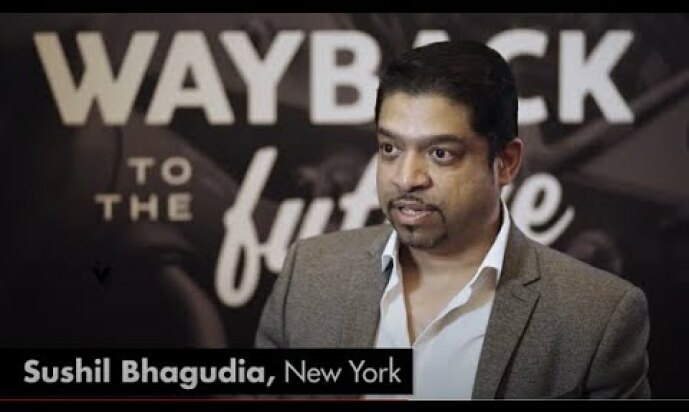 Why Become a Wayback Burgers Franchisee
Hear what our franchisees say about what it's like to own a Wayback Burgers Franchise!