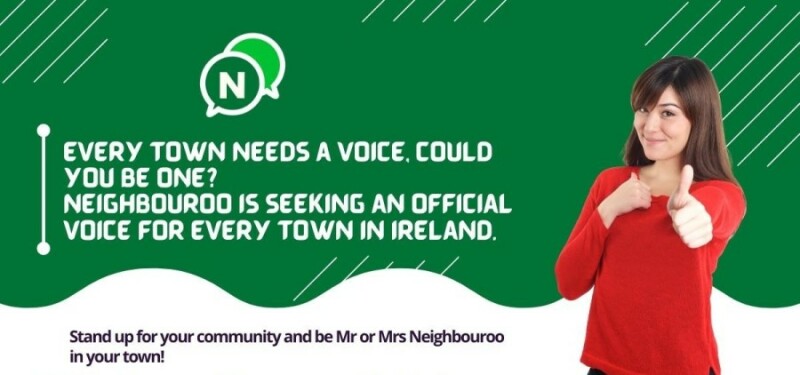 Who We Are
We are launching a Social Media Platform in every Neighbourhood in Ireland that will help support local businesses and create a one stop shop for everything local.
We are similar to how current Facebook groups work, the role would be to lead the page, post local news. and work with local businesses by posting about them. We are Facebook for Neighbourhoods
We have a Free Directory of all Local Businesses where members can post reviews and find all businesses in one place. And we are also offering our Free Neighbouroo Rewards program to all businesses.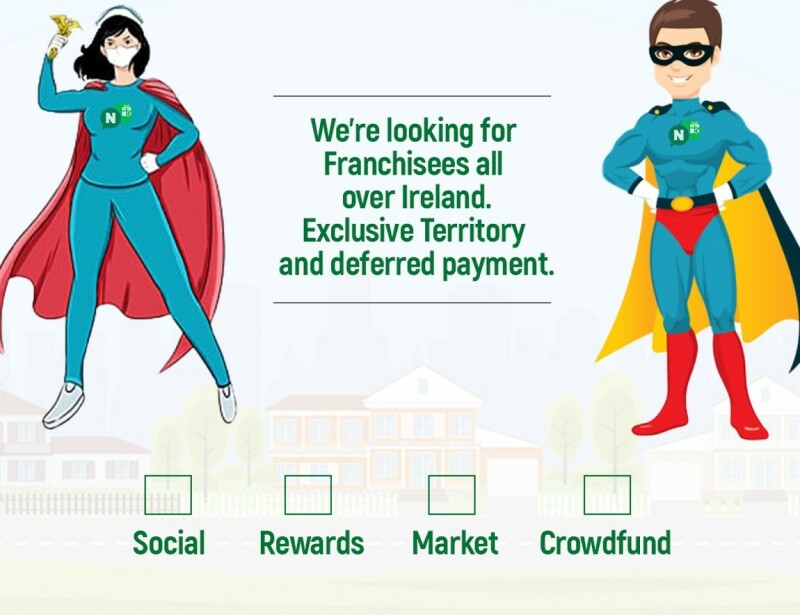 The Opportunity
As Covid restrictions become a thing of the past and people can once again return to their normal lives, strong community and local relationships have never been more important. Throughout the pandemic, more than ever, people understood the importance of having connections locally and businesses understood the importance of local support.
We are living in an era of large-scale commuting, working from home and soaring house prices. People are moving to unknown neighbourhoods, commuting, working online and are finding it increasingly difficult to find that sense of community they strive for.
People feel disconnected, they are not aware of what is happening in their neighbourhood or community. They are finding it difficult to connect with people locally. From borrowing a ladder, to asking when the roadworks wrap up, to putting names to faces and making friends, there are so many ways neighbours can help us.
However, these days people don't know their neighbours or how to contact them.
In parallel businesses need help in reaching local people. Local support is what kept many businesses afloat during the pandemic and they understand its value. The problem most small businesses have is that existing ways of advertising are not working and most businesses are struggling to connect with their existing customers due to a lack of effective tools. These businesses want new customers but also want to engage with their existing ones. Social media posts are being seen by less than 5% of their audience and local advertising or radio tend to be expensive. As a result, it is becoming increasingly difficult for businesses to reach customers.
Additionally, over the last few years there has been a shift against traditional social media platforms due to privacy issues, spam, and the way these platforms sell your data.
At Neighbouroo things are different. Your data is safe with Neighbouroo. We will never share your information with advertisers.
The solution is "Neighbouroo", Irelands social network for neighbourhoods and businesses. Neighbouroo is a new technology platform that aims to help people connect with their neighbours and their communities while also supporting local businesses, charities, and schools.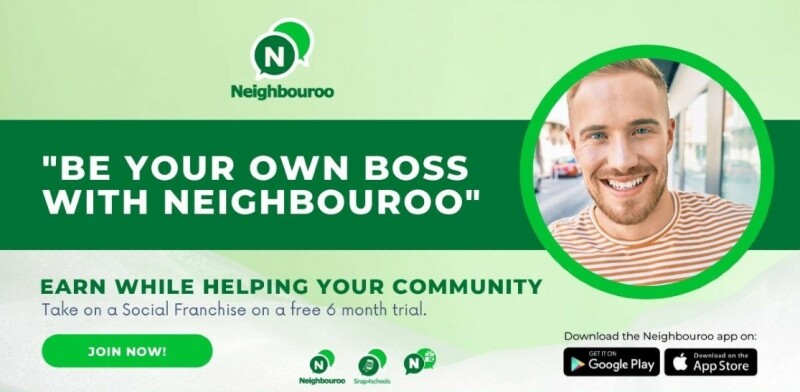 Neighbouroo is a community app, designed for local businesses and special interest groups. Our aim is to be Ireland's first private social network – for neighbours. We want to start 'over the fence' conversations that enable you to build impactful relationships with people and businesses around you, while keeping up with local news and important events. Whether it be planning a street party to finding out the best local café for brunch, people will finally have a way to connect with the community they live in.
Neighbouroo will mean people can move to any new area and know that they have a platform to immediately begin integrating into the community and settling into local life. It will give people who feel lonely a platform to find that community that they have been searching for.
In the words of our founder Ben '"In a time of increased fragmentation and isolation, we want to build connections".
Concurrently, we also want to support local businesses and give them an easy way to tap into their neighbourhoods. We believe that by connecting businesses on our purpose-built and feature-rich app, Neighbouroo is solving the problem faced by businesses in local areas of how best to advertise their offering in a simple and effective way.
With Neighbouroo, businesses will now be able to post about offers and updates in their local neighbourhoods. They will have a platform to buy, sell or rent their products or services.
There will be a Neighbouroo Directory where members can book, search, review or directly contact local businesses quickly. Additionally we will offer Neighbouroo Rewards, the digital rewards app where instead of using out-dated paper cards, customers can scan a unique QR code to collect stamps and begin their rewards journey.
Neighbouroo offers businesses local marketing tools to get the word out about businesses, so they stay top-of-mind among members and in the local community. Our platform will allow then to advertise to customers in Neighbourhoods and sell directly to local members.
There are a huge number of neighbourhoods and local communities in Ireland, so we expect the uptake to be strong and quick. We will generate revenue as the sponsors will be sourced for the larger Neighbourhoods.
We estimate that 500 neighbourhoods are suitable for sponsorship across Ireland. These will be split from those with less than 2,500 neighbours to those with more than 20,001 neighbours. We have a tiered pricing model depending on the size of the neighbourhood.
Is This For You?
Ask yourself these questions:
Is Neighbouroo rewards a good idea?
Is the same model working everywhere else very successfully? So if we are the same and free will we succeed?
Is Snap4schools unique, never been done before and will schools want help raising funds and will businesses gladly pay only 10c per visit and will parents use it for free?
Is Facebook a great idea, I mean brilliant Idea. But do the spam, adverts, and privacy issues bother you?
Can we get a Sponsor who already advertises locally and offer them exclusivity to be the only advertiser for their area on neighbouroo for a 1/4 of the price they pay the local paper?
Can you be the local Mr and Mrs Neighbouroo who can be the Go-To person for all things locally?
If the answer above is Yes to all 5, then imagine been a 70% owner of these in your county. Do they work. Yes look at our research.
Why Invest?
Low initial investment
Only 10% deposit required - remaining only to be paid after its earned in profit
Brand new limited territories - will sell out fast
What makes us different?
We are different because;
We Do Not have to rely on charging businesses
We Do Not have to rely on adverts
How we make money is offering one Sponsor per town the opportunity of a lifetime
We expect all territories to be taken during the summer months for our Sept launch.
So don't wait get in touch now
Neighbouroo Financial Data
The following financial information was provided by Neighbouroo to give you more information about the costs associated with a Neighbouroo opportunity
Minimum Investment
€1,500
Franchisee Fee
€10,000 - €50,000
Total Investment Range
€1,500-€50,000
Neighbouroo | The Franchise Opportunity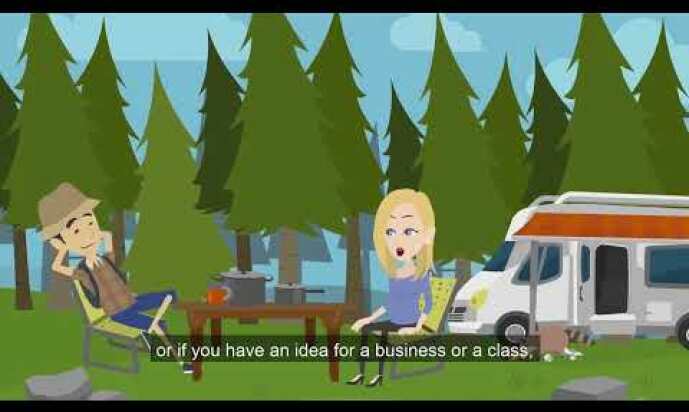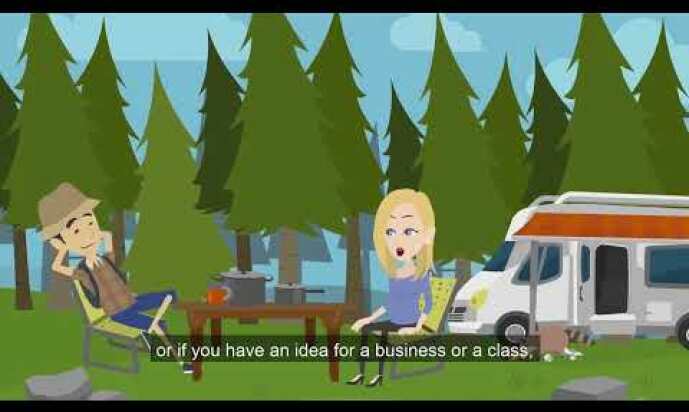 Neighbouroo | The Franchise Opportunity
Neighbouroo | The Franchise Opportunity
REQUEST FREE INFO
REQUEST FREE INFO
REQUESTED