Ready to bounce, bump, and belly laugh your way through an unforgettable business venture? Join us at Savage Soccer and be a part of the bubble revolution!
Who We Are
Savage Soccer is a dynamic and exciting bubble soccer company, based in Ireland, that offers a unique twist to the traditional game of soccer. Players are encased in large, inflatable bubbles that cover their upper bodies, allowing them to safely collide and bounce off one another while playing the game. It's a hilarious and adrenaline-pumping experience that's perfect for parties, team-building events, birthdays, and more.
Our business provides unforgettable, laughter-filled experiences for individuals, groups and corporate events.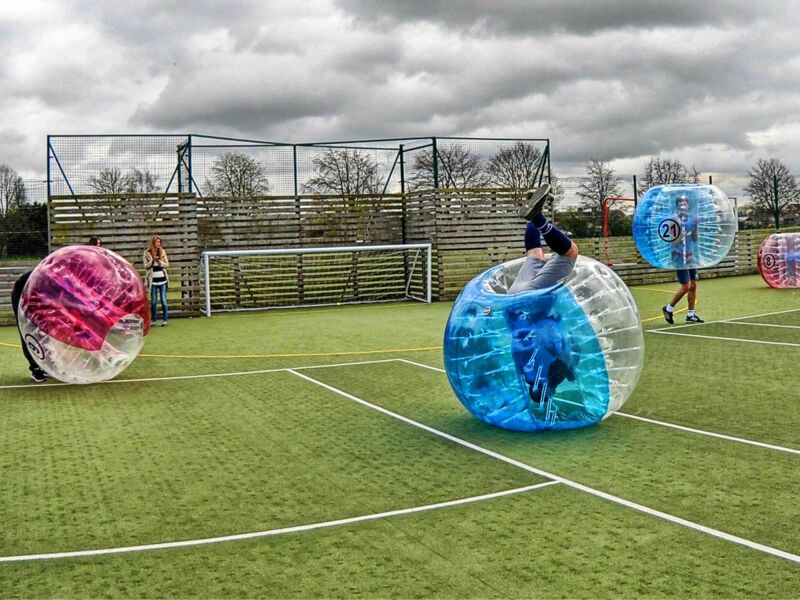 The Franchise Opportunity
An exciting new franchise, Savage Soccer is an attractive opportunity for individuals interested in both sports and entrepreneurship. Bubble Soccer is gaining popularity worldwide as a fun and unique sport. Its entertainment value appeals to a broad audience, making it an exciting market to tap into.
Reasons to Become a Franchisee
Proven Business Model:
Franchising provides access to a tried-and-tested business model. The franchisor has already established the brand, operating procedures, and marketing strategies, reducing the risks associated with starting a new business from scratch.
Low Barriers to Entry:
Compared to starting an independent business, investing in a Savage Soccer franchise would require a lower initial investment. This can make it more accessible for individuals who want to enter the sports, events and party industry. Your initial costs will be reduced due to the size of the orders that we make collectively as a franchise with our factories and other suppliers. This power of buy and any subsequent bulk discounts are then passed on to our Franchisees when purchasing your initial products to get your business off the ground.
Training and Support:
Savage Soccer will provide you with comprehensive training and ongoing support throughout your franchise agreement. This includes guidance on sales, operations, marketing, equipment, and of course customer service, helping you build a strong foundation for success and repeat business. We can carry out training at your chosen locations if necessary.
Exclusive Territories:
Our franchise agreements specify an exclusive territory referred to as the 'Location', which helps to ensure that we limit the amount of competition in any given area. This can enhance the potential for capturing a significant market share within your chosen location.
Brand Recognition:
Franchisees benefit from the established brand recognition of Savage Soccer. Creating a brand that is recognisable and universal can cost a substantial amount of capital, as well as the time it can take to develop the finished product. With the Savage Soccer Franchise Model, the more franchisees we have on board, the more awareness we create within multiple communities, therefore generating more trust, thus making it easier to build a customer base.
Diverse Customer Base:
Bubble soccer appeals to a wide range of customers, including individuals, groups, corporate clients, and event planners. This diversity can lead to multiple revenue streams, such as hosting birthday parties, stag/hen parties, team-building events, and tournaments to name just a few.
Scalability:
With Savage Soccer's low initial investment and quick return on your investment, you have the option to expand your operation by opening additional locations or diversifying your offerings, giving it an uncapped earning potential. Once your original location is profitable and sustainable, you may decide to look for further locations, by hiring the right individuals to help you expand at the rate that you feel comfortable.
Personal Passion
: If you have a genuine passion for sports, recreation and having the craic, then investing in a Savage Soccer franchise allows you to turn your enthusiasm into a business venture, which can be highly rewarding both personally and financially.
Resilience:
Entertainment and recreational activities often remain in demand even during economic downturns. People seek enjoyable experiences to escape from daily stress, making bubble soccer a relatively recession-resistant business.
Flexibility:
With the Savage Soccer franchise model, you have the flexibility to choose the level of involvement that suits your lifestyle and financial goals, whether that's operating the franchise as a hands-on owner or hiring a team of carefully selected individuals to drive the business for you.
Franchisee Requirements
We are looking for individuals with the qualities that match our existing business model and our current target market. Entrepreneurship is important, but a strong personality is vital. You will be running events for a whole variety of individuals from all kinds of backgrounds, in an industry where the fun and laughter is more important than the structure of the games themselves.
You must possess a genuine interest in bubble soccer and a passion for providing enjoyable recreational experiences to customers.
Once you have this, there are a few more things to consider:
Financial Stability - You must have adequate financial resources to cover the initial franchise fee, equipment costs, and startup expenses and ongoing costs.
Business Experience - Previous experience in sports and recreation management, event planning, or related fields can be beneficial… but not essential. With our training and management experience, having overseen 16 start-ups across various industries in both the UK and Ireland, we have the resources to help your business thrive.
Commitment - Willingness to commit to Savage Soccer for the long term and actively participate in the day-to-day operations of the business.
Leadership and Management Skills - You will need strong leadership qualities and the ability to manage and motivate staff. Even if you plan to run the business on your own or with family, then you will still need to be able to effectively communicate instructions to potentially quite a large group of people to ensure that they abide by the rules and more importantly they understand what is expected of them, so that they can enjoy the experience to its fullest potential.
Customer Service Orientation - A commitment to delivering excellent customer service and ensuring a positive experience for all customers.
Compliance with Franchise Standards - You must show a willingness to adhere to the Savage Soccer operating standards, procedures, and branding guidelines.
Local Market Knowledge -Familiarity with the local market and an understanding of the potential customer base would prove beneficial. Knowing your customer and knowing your business will be two major keys to success within our system.
Marketing and Sales Skills - An ability to market and promote the franchise within the local community. Although we do offer substantial support and training on this. As well as templates and other marketing materials for you to use.
Training and Education - Show a willingness to complete our training program, which typically covers sales, operations, use of equipment, safety procedures, and customer service.
Franchise Fees and Ongoing Costs - You must be able to pay the ongoing franchise fees, plus any expenses that you plan for social media and other marketing, as well as the maintenance costs associated with running the equipment.
Legal and Regulatory Compliance - Willingness to adhere to all legal and regulatory requirements related to operating a recreational business, including liability insurance and safety standards.
Location and Facilities - Access to suitable facilities or the ability to secure a location that meets the franchisor's specifications for hosting bubble football events.
Pass Background Checks*
*If you plan to serve birthday parties or events where minors or children are present, then you may be required to undergo background checks such as the Garda Vetting and provide references as part of the franchise application process.
The Next Steps
Bounce into action with this exciting franchise opportunity. Simply fill out the form below to find out more information and to speak with a representative from the brand: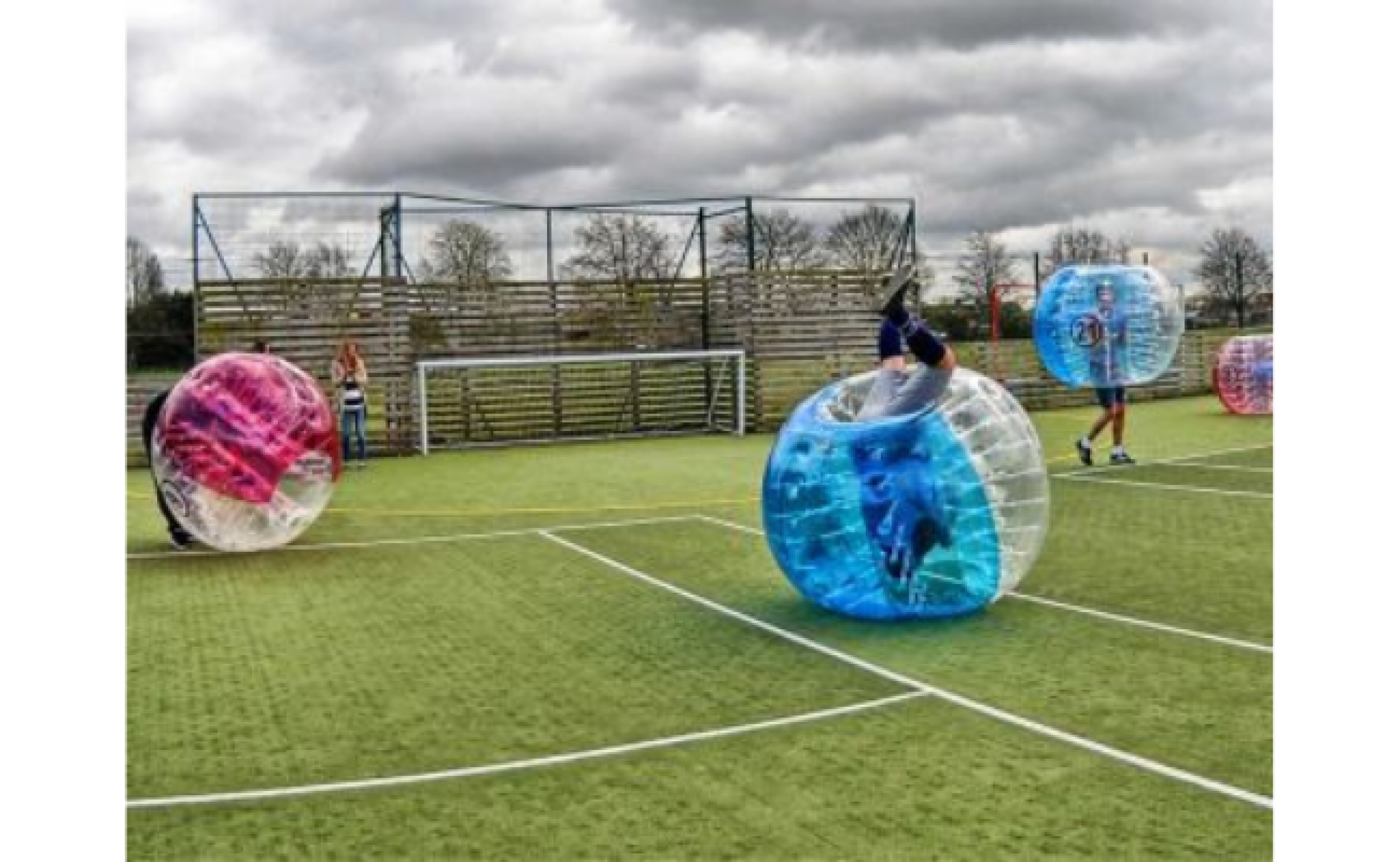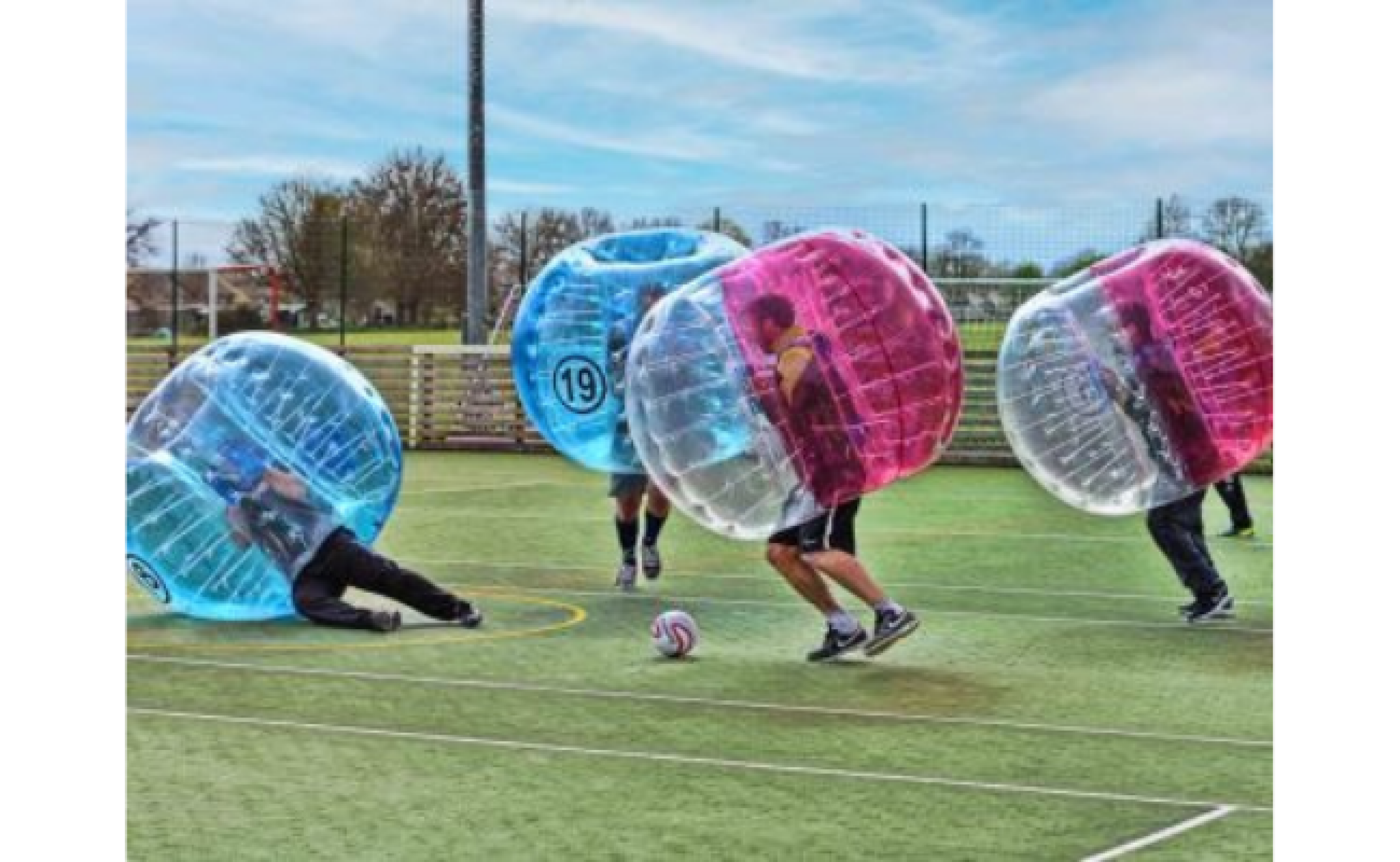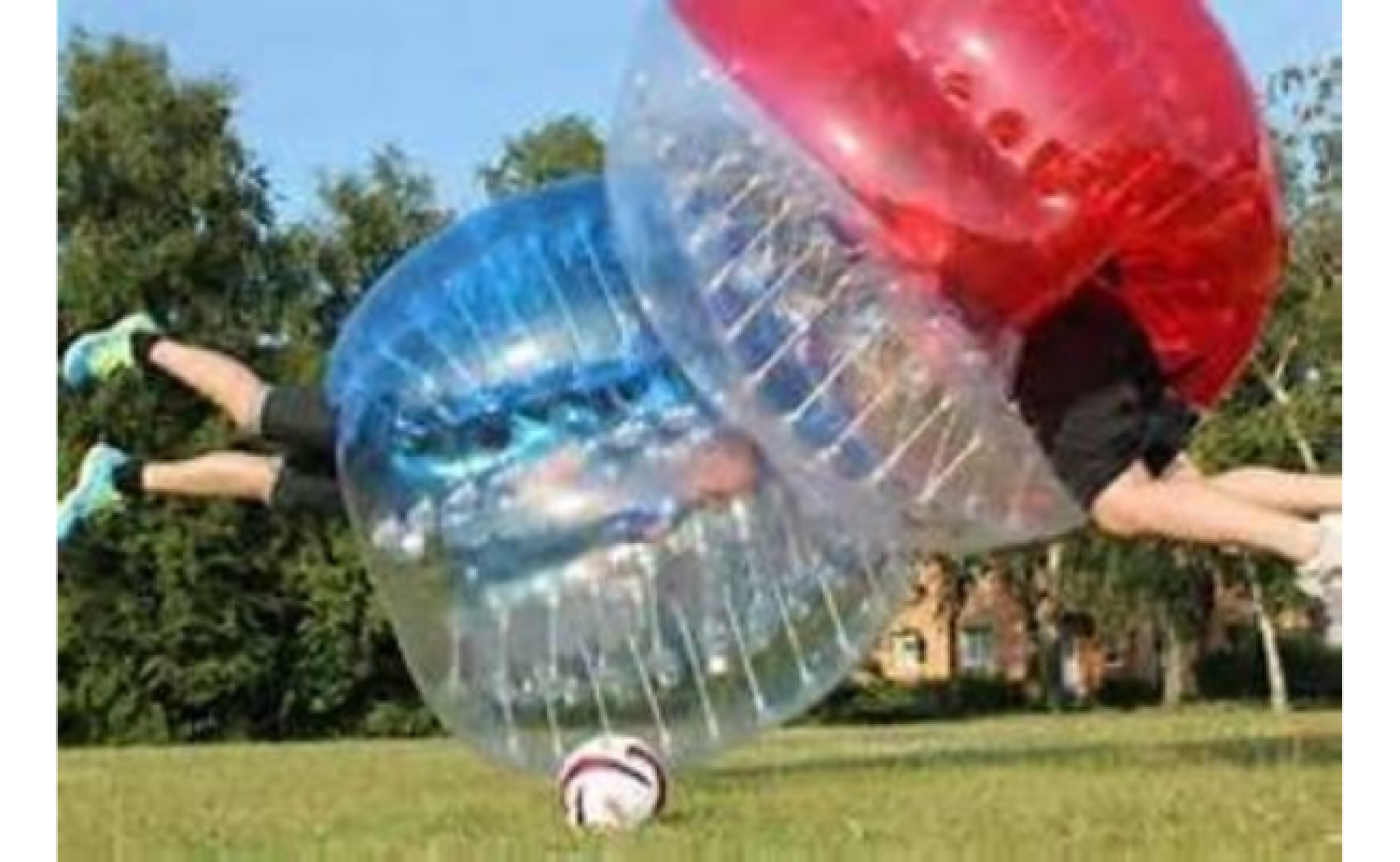 Opportunities available across Ireland