Case Study: How I Exceeded My Corporate Salary within 5 Months As a Blam Partner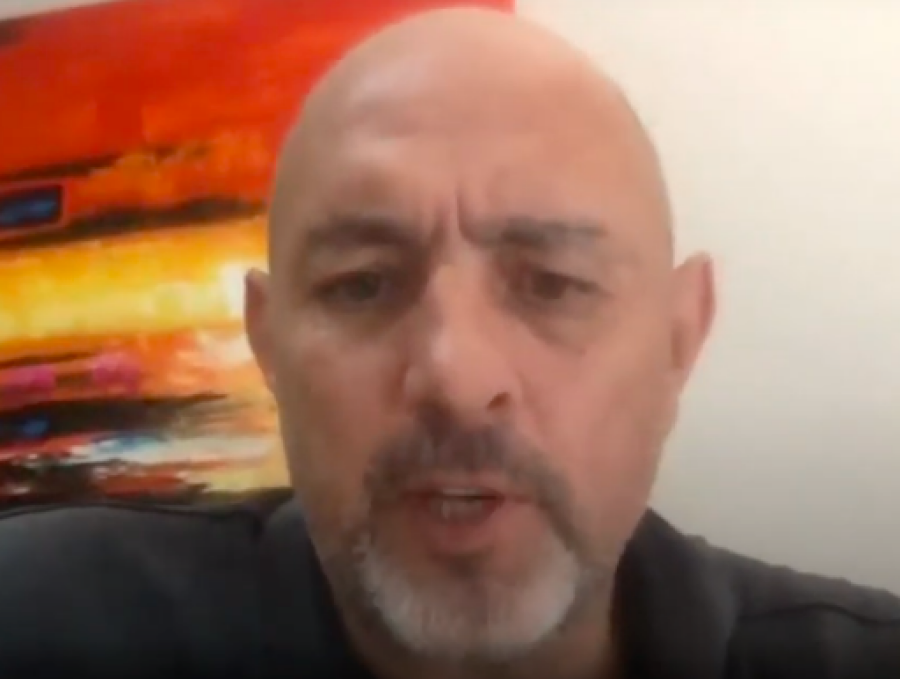 Company: Webshure
Owner: Marius Coetzee
Type: Blam Partner Franchise
Company Summary:
"Webshure specialise in website design and mobile apps with artificial intelligence. We do all digital marketing, including and not limited to facebook marketing, instagram marketing, SEO, google ads etc. Our websites are more than just a place for customers to go and find information; they're where they go to engage with your business.
You have complete control over what visitors see, based on their physical location, what time of day it is, the number of their previous visits and more. Our bespoke mobile apps are designed specifically for small businesses to leverage the power of mobile phones and provide incredible ROI. With years of experience in the field we know how to create a fully functional, aesthetically pleasing website and App."
Location: Alberton, Johannesburg South Africa
When I Joined Blam
It's probably about just over a year, I would say about 14 to 16 months more or less [as of 23/1/2021].
Background Before Signing Up to Blam
I'm approaching 50, so I've had a good long working career so far. I started running businesses as a General Manager when I was in my 20s then became Managing Director for a number of companies. I've run a couple of corporate companies as Managing Director for quite a few years.
About three years ago, I bought the Blam Partnership and I ran it while I was the Operations Director of a big corporation in South Africa. I think I had one customer and that was something I kept on the sideline. This [attitude] was also probably my worst enemy because I had the comfort of mind that if my agency performed or didn't perform, it didn't really matter.
Not until I made the call to stop [my full-time job] and do this full time that I really put the graft in and grew the business to where it needs to be.
My Corporate Life Before
"I used to go to work early in the mornings and get home around 8 or 9 at night."
The thing is being in a corporate, high-paid job and being a director of a company means that you work long hours. I used to go to work early in the mornings and get home around 8 or 9 at night. I didn't have time so all the time I had was Saturdays and Sundays for about - let's call it a year - I'm not 100% sure of the time frame but for about a year I didn't really see my family because I worked long hours and weekends.
Understanding the Product Properly
It doesn't bother me because I'm busy with Blam Partner training and I'm trying to understand what I'm doing and how I will sell this product. So for let's call it six months to a year, I pretty much did nothing if that makes sense? I was trying to just understand, 'what am I selling, how do I sell it', and to get myself organized. If instead I just left my job and did it, I could have done it a hell of a lot quicker than a year, maybe in a month or two, and seen my family more.
Lockdown and Goodbye to Corporate
So on the 27th of March 2020, the lockdown happened and the first level five lockdown happened in South Africa. On the 26th of March, I had a meeting with the board and the guy said to me they think I should work from home and they don't know if they're going to be able to pay me my full salary, they don't know what's happening, etc, etc.
At that point, I just thought this is the best time for me to just do this full-time. So I said to them, 'no worry you don't need to pay me, let's just part ways nicely and I'll be available for at least a month or two to help and advise somebody to take over'. So effectively the 27th of March, when the lockdown happened, I started doing my Blam Partnership full-time which is now what's up 10 months down the line.
Learning Together and Overcoming Challenges as Blam Partners
"The Blam Partnership helped me a lot to know that I'm not alone."
It was very scary in the beginning being all alone and feeling alone is probably the worst part, especially if you're used to being in business with a lot of people or corporate organizations. I think that's pretty much where the Blam Partnership helped me a lot to know that I'm not alone. If I watched the Facebook [live training] session, I knew I'm not alone in this and if I needed advice I could phone you or any one of the team and say, 'listen I need advice', you guys are there. I think that's probably the biggest reason why, it took away the scary part for me, to know that there are people that will listen and help if I'm really in trouble and that gave me a sense of protection. I don't know what the right English word is but it gave me a sense of having people around me. I just knew at that point that you guys can do what you want, say what you want, and give me all that advice yet if I sit and do nothing, nothing will happen with the business.
So I just jumped in during the level five lockdown but the only thing I could do was video meetings. I jumped on people I knew in business and I just started searching for potential customers. Fortunately in that period, a lot of people wanted to have websites and online stores and I think that's where it all started. I spoke to a friend of mine's sister who has a beauty parlor and hairdressing salon and she wanted an online store. I thought, 'what a good time to do this online store to learn how to do it myself'.
I remember your words at the time you said it's going to be a baptism of fire, and it was, but the nice part is that now I can do any online store because I completed this whole store myself in a period where I had nothing else to do.
The point I'm trying to make is with hard work and where there's a will there's a way. I think the biggest thing I want to take away from the Blam Partnership is a lot of times you guys have very good advice...but what people need to remember is that if you don't do something, nothing will happen, it's still up to you to make stuff happen. To have the ability to work like a maniac, to have the vision, the will to succeed. If you don't have that then you must rather go work at a bank and count cash all day.
From Managing Director to Business Owner
"Running a business is actually quite easy, so long as you're passionate."
For my sins, I'm a bit of a business turnaround specialist so most of the businesses that I was involved in didn't look very good. So for me to take something that's not operating optimally and it's not making money and there's a lot of issues and fixing it - that's what I did. The only difference with the Blam Partnership is I had nothing to fix because there was no business, so I had to start from scratch, which is slightly different.
But it's still a nice journey. Running a business is actually quite easy, so long as you're passionate, you have high levels of energy and you want to succeed then there's nothing that can stop you.
Exceeding my Corporate Management Salary in the first 5 months!
"I gave myself between seven and nine months to get to a break-even point...and we achieved it in month number five during a lockdown"
It was a watershed moment, 100%. I gave myself between seven and nine months to get to a break-even point - and what I mean by break-even is to earn what I earned before I started this business. So whatever my last salary was, that for me was the break-even point and we achieved it in month number five during a lockdown. It just shows that hard work does pay off and not taking no for an answer, making sure stuff happens, learning your trade, and working long hours [pays off].
Learning From Other Partners in Blam Mastermind Groups
We're all in the same boat, we're all in the same business and if you want to have a successful business you must meet with like-minded people so you feed off each other. They're in your industry and you can talk to them about digital marketing.
For me, I don't have that back in South Africa since I've been in corporate organizations and I don't have a lot of digital marketers around me. So, that's a perfect place to talk with digital marketers to see what they're up to, what works and what doesn't work. I share my experiences and listen to what they experience and then take away from that so that's a great way to learn new tricks so to speak.
Is it Difficult to run a Digital Marketing Business in South Africa?
To be quite honest with you, the first time I've seen that the economy is tight is right now in January [2021]. We've got a pipeline full of customers and I'm struggling to get guys to make decisions. I had a customer phone me yesterday who said, 'I want to say yes but give me your Valentine special'.
So I went back to the drawing board and sent him a proposal and said, 'here's your early Valentine's special' to give me the go-ahead. So for me, this is the first time that I've seen this extremely tough and I think it's because they've just extended our lockdown until the 15th of February [2021] and I think a lot of people are just scared of what's happening with Covid-19.
It's probably got nothing to do with our economy per se but more with Covid-19 and, where I see that guys are sort of struggling to make decisions.
"E-commerce is just the way of the future."
I think the important part to look at in the South African economy is that over the years a lot of people didn't have websites. Today a lot of people have websites but they're very old websites and a big portion of the market hasn't touched these online stores or e-commerce so that's the biggest gap out there. I'm busy now with one of my current customers changing his website to e-commerce. I think we've got 10 or 12 e-commerce customers at the moment so e-commerce is just a way of the future and if somebody has done one of our websites in e-commerce it is so easy to sell.
I think that's another point I want to just raise that we didn't mention before. The reason I like to do stuff myself is because it makes it easier for me to sell because I'm one of those people I can sell if I understand something and I know how it works. I can't just sell something that I know nothing about and, for me, once you've seen what the e-commerce can do, how you integrate it with Mailchimp, how you do your Facebook stores, your Instagram stores, and how you sync all of them with the marketing tools that you have in our e-commerce stores. Once you've seen that and see what that can do you become a salesman because you want to tell the world about it.
And so sorry, just to come back to the point that e-commerce, for me, is still a huge opportunity in South Africa because a lot of people don't have e-commerce stores and I also think historically a lot of people used to have websites that did nothing for them.
ROI for Customers Buying a New Website
The main term in my vocabulary day-to-day with customers is return on investment. I'm not going to do your website, I'm going to give you a return on investment. One of my customers recently said to me he had to let go of one of his salespeople because their website is now replacing his salary. His words to me were, 'if it [the AI website] does enough work for another rep then maybe I must start paying you the commission they used to get'.
That's the reality and how entrepreneurs out there look at business, they look at it differently but I don't have to convince this customer that I'll get him a return on investment because he's seen it for himself.
What my Business looks like Now and my Future Projections
I like to do stuff myself to understand it. So the next plunge I took was SEO to understand it. I did a hell of a lot of work in it, training courses online, etc. up until a point where I couldn't do it anymore because getting customers and getting sales and doing the SEO is quite difficult. So I've employed an SEO specialist. We've just gone on to a new program as I told you last week SEM Rush, which we are extremely excited about - we think that's almost as good as a Blam Websites - it's really a good program.
In August last year, I employed a social media lady who does all our social media postings. So some of her days consist of doing all the social media and the other days she works on my CRM [Customer Relationship Management] and helps me get new leads, etc.
We've got our office, I've got two staff members and during December we did our financial planning. I did the budget for the next financial year, a three-year plan, and a five-year plan because I needed to see where we are going. I'm a bit of a perfectionist, so I can't just work every day and not know where I'm going. At the end of the next financial year, which in our case starts on the 1st of March and ends in February in South Africa, I wanted to know exactly what I have achieved. I think I went easy on myself because I'm a salesperson and I always want to be a salesperson.
So we've broken it down and I'm just looking at my whiteboard. We want to sell 3 standard websites a month, 1 online store, 1 SEO customer, one social customer, and 1 PPC customer every month this year. At the bottom, I've said I want to have 5 customers a month, so for me, I think it's reasonably easy. I started my budget to say our turnover is x and our cost is y as the starting point. If we sell five customers [a month], it will give us between ZAR 30,000-40,000 a month that we add to our revenue and our cost only goes up by about 15% I think because our gross profit margin is 78%.
I have excluded that I could lose customers because my feeling is I shouldn't lose customers and, if I do, I need to make it up on the target. If we keep the sales the same for the three-year plan and the five-year plan, well at some point, I'm going to need a bigger office and more staff. In five years from now, the numbers are just - it's almost like I had to check it a couple of times - silly numbers.
If you make ZAR 30,000-40,000 in a month and you just apply that for five years, it starts becoming silly numbers. The one thing I know is I did the three (1 year, 3 years, 5 years) projections and if I don't make it happen it's not going to happen. It's just that simple so it's going to take hard work, work like a maniac, but like I say the numbers in five years from now it's just silly numbers.
Leaving a Legacy for Family
"If we did not have a Monthly Recurring Revenue model, I think I would have probably gone back to look for a job a long time ago."
My method in my madness is one day when I'm semi-retired, to still be involved in a business if I want to be. My plan is to hand it over to my daughter and the team. I've got an office, I want them all to own shares at the end of the day and they must run with this. Then I'll just do the nice jobs. So for me, that's the method in the madness.
If we did not have a Monthly Recurring Revenue model, I think I would have probably gone back to look for a job a long time ago. The reason I say this is that if we had to sell our websites for whatever value and every single month on the first my budget is on zero I have to try and get to some number [of sales]. I think the stress and everything with that would just get the better of me, I don't think I would be able to do it.
So for me, the biggest success of everything is two things: the first is that I have Blam support and I know Blam is there if I need anything. Secondly, every single month I know that as I get customers my revenue just becomes bigger and every first of the month I know that my bills are covered. For me, those are two of the most important things in this whole journey.
My Advice to People Thinking about Starting Their Own Business
"You need to have passion, you need to be interested in what you're doing, and then you need to give it your all."
If you want somebody else to run and succeed in your business then don't get into this business or don't get into any business for that matter. You need to have passion for what you're doing, you need to have an interest in what you're doing, so if digital marketing is not your forte and you're not interested in it then rather go do something else - go sell sandwiches.
You need to have passion, you need to be interested in what you're doing, and then you need to give it your all. You cannot look back one day and say, 'Yes I should have done this and I should have done that...' There can be no regrets so for me that's what you need to do and with Blam holding your hand, helping, giving advice, being there, etc. that's definitely a recipe for success for me.
But ultimately it all depends on you. If you're not going to go do it and make it work, nobody can force you to do it.