Mobile Outfitters Overview
Founded by entrepreneurs, for entrepreneurs.
YOU DON'T BECOME ONE OF THE WORLD'S FASTEST GROWING MOBILE ACCESSORY COMPANIES BY CHANCE.
Mobile Outfitters was founded in 2007 by entrepreneurs, for entrepreneurs. Our transformative business model captures the global impact and exponential growth seen in the mobile device sector. Every 7 seconds a Mobile Outfitters product is installed worldwide. Our award-winning RapidCut system allows you to manufacture device protection and decorative skins on-demand for virtually every mobile phone, tablet, laptop, gaming console, and controller. Our Magic Installer makes installation easy, fast, and perfect in 30 seconds!
Mobile Outfitters is unique in the world of cell phone accessories. Every product we sell is backed by an unprecedented Lifetime Replacement program. We're in 900+ locations in over 55 countries—and no matter which one you visit, you'll get the same professional, personalized service that ensures every experience is a great one. We believe that a great business has to start with a great product, personalized service, and great integrity.
We create high-quality, USA-designed products that are backed by Lifetime Replacements, and we do it on the spot, personalized to our customers' specs and installed by professionals. Maybe that's why we're one of the world's fastest-growing mobile accessory companies or perhaps the reason why we've racked up dozens of awards for our products.
Why Partner with Mobile Outfitters?
Our proven process allows you to open Mobile Outfitters locations with high growth, exclusivity, and world-class support and training.
If the entrepreneurial opportunity is our secret sauce, our secret weapon is our best-in-class RapidCut system paired with our revolutionary Magic Installer. RapidCut reduces inventory and Magic Installer makes installation a breeze. Our RapidCut system provides your customers with the highest quality scratch protection, impact protection, and personalization options with over 60,000 designs available on-demand. We give you the products, marketing, and support you need to bring Mobile Outfitters exclusively to your country.
Every 7 seconds a Mobile Outfitters product is installed with excellent reviews
Mobile Outfitters is a 6x Inc. 5000 recipient.
Our Proven Process has a 95% success rate with partners opening additional locations in the first year.
We are #3 in the world for revenue square foot ($1,200-$2,500) only behind Apple and Tiffany & Co.
Our Vision
To have 5,000 Mobile Outfitters locations and 100,000,000 happy customers by 2031.
Global Growth
Over the past 13 years, spirited go-getters around the world have seized their moment, opening Mobile Outfitters locations across the globe. In 2021, our partners opened 140+ locations. Today, we're now in over 55 countries and counting, thanks to our partners and our highly scalable business model.
Innovative Products
We're all about designing innovative products that inspire happiness, confidence, and satisfaction. Everything is created with performance in mind, made on-demand, and backed by our Lifetime Replacement program.
Our revolutionary RapidCut on-demand system and Magic Installer allow your staff to protect and personalize mobile devices with our propriety films and skins in seconds, so you never lose a sale again.
Lifetime Replacement Programme
We design our products to last a lifetime, and back that up with our global Lifetime Replacement program. If anything ever goes wrong, happy customers can obtain a replacement at any time, at any of our locations worldwide. This creates a revenue stream of loyal customers with recurring opportunities to upsell new products
—it means a happy bottom line.
We waive the bulk of your replacement costs but allow you to charge for the service making it a powerful profit center for your locations.
Support Network
When you're with Mobile Outfitters, we've got your back. Your Regional Director is ready and waiting to assist with any questions you may have. Just reach out and we'll be happy to help you—we're in this together.
Designed in the USA
Quality and performance are top priorities for us. We only create products that are built to last a lifetime. That's why all of our products are designed, and many of them are made, in the USA where we're headquartered.
With Mobile Outfitters, You're Not Alone!
When you join the Mobile Outfitters team you get to be your own boss with the foundation of a globally recognized and award-winning brand, in-depth training, and proven support systems.
We'll be here to help you succeed every step of the way.
Our professional team assists you in selecting a location, negotiating the terms of the lease, designing your location, and getting it up and running. We provide all the guidance you'll need leading up to and well beyond your grand opening.
Our Ideal Partner
Experience running a business at scale, ideally retail.
Experience as a business owner, ideally franchise, multi-unit operator.
Sales background in Telecom or mobile accessories.
Interested in Becoming a Partner?
Request information below to learn more!
Mobile Outfitters Financial Data
The following financial information was provided by Mobile Outfitters to give you more information about the costs associated with a Mobile Outfitters opportunity
Minimum Cash Required
€95,000
Franchise Fee
€23,500 - €187,500
Total Investment Range
€47,000 - €235,000
May 27, 2022 01:03 PM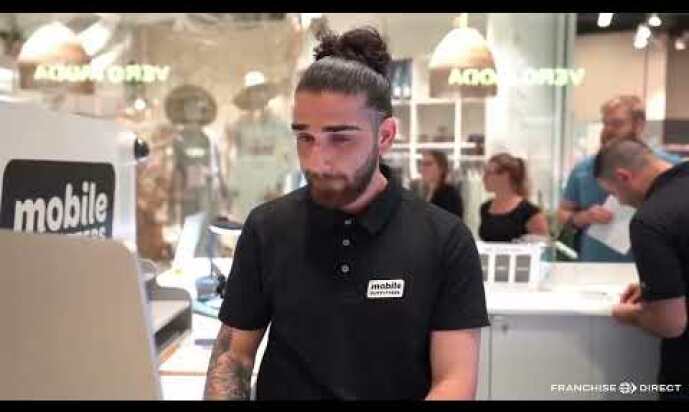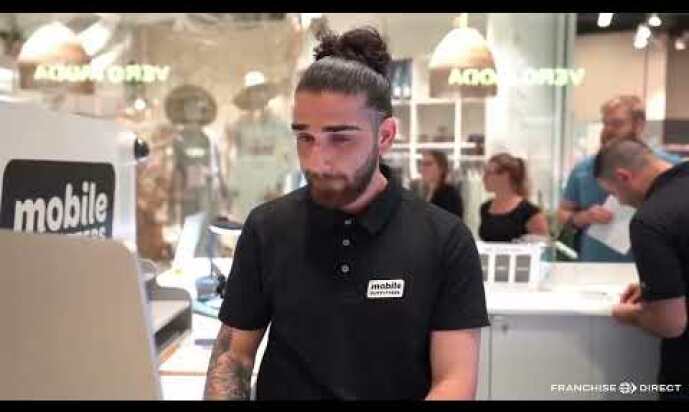 Mobile Outfitters Partners
You don't become one of the world's fastest growing mobile accessory companies by chance. Mobile Outfitters is a unique company that partners with individuals around the world who want to create their own business enterprise in the world of personal device accessories.
March 27, 2022 01:04 PM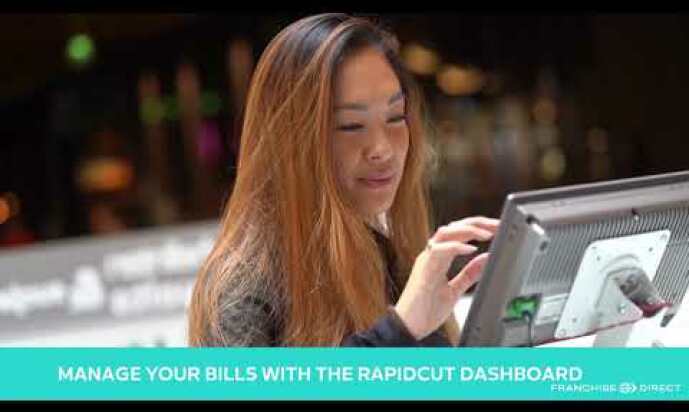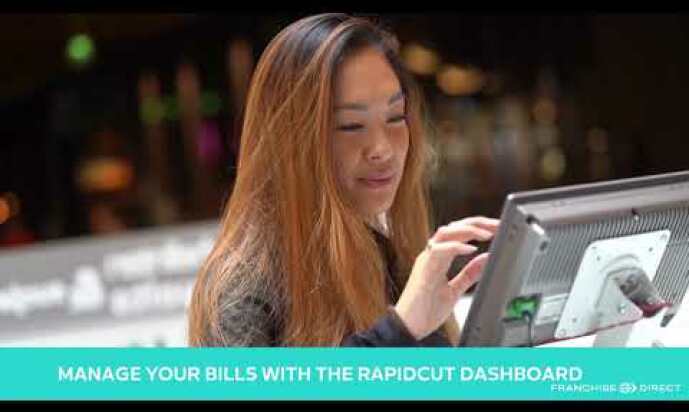 Mobile Outfitters RapidCut
With our revolutionary cut-on-demand system for screen protection and skins, you can leave inventory, product selection, and purchasing to us. RapidCut is an on-demand manufacturing platform that creates sellable merchandise in seconds.
REQUEST FREE INFO
REQUEST FREE INFO
ADDED TO LIST
REQUESTED
January 30, 2022 12:06 PM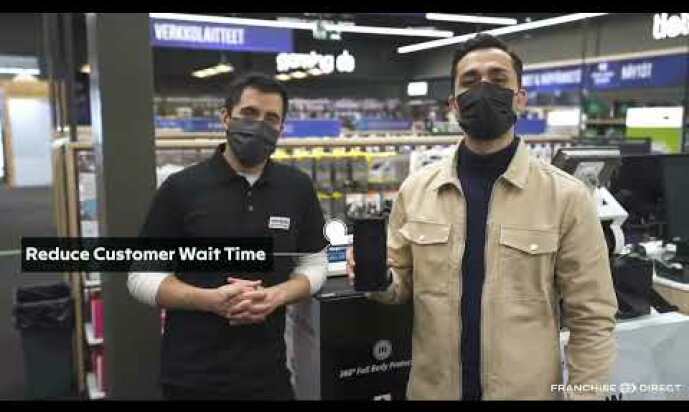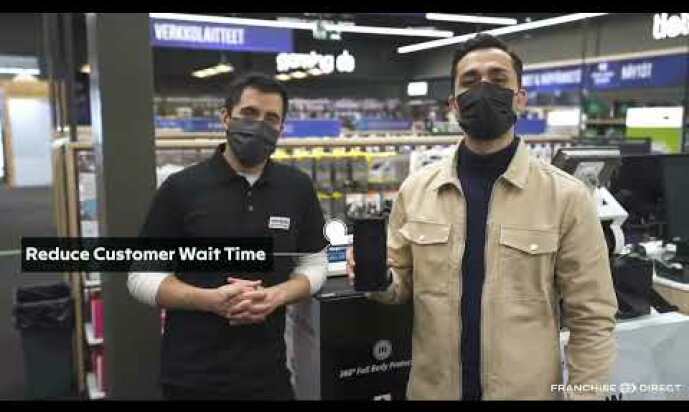 Mobile Outfitters Magic Installer
Our Magic Installer makes installation easy, fast and perfect. Anyone can place our products in a snap, without specialized training or tools. Flawless, everytime.