Pizzabaker opens a new store in Grangegorman, Dublin
Pizzabaker Ireland, one of Europe's fastest growing pizza chains has just opened a new store in Grangegorman. The new franchise is located about 1km from Dublin city centre and close to the Technological University Dublin. The area is a hive of activity and student life. It's the second store now open in Dublin.
The franchiser, Upender lives in the area which fits in well with Pizzabaker's ethos of being part of and supporting the local community. He has already employed some of the locals.
"I'm thrilled to open the new Grangegorman store. We've had a great start with a very successful first few days of trading thanks to the supportive residents. We're all about delivering quality food for a great price so I think that our local customers will really enjoy the fresh taste. There is great support and a simple, transparent set-up process. That's what stood out for me with the Pizzabaker franchise and I'm looking forward to making it a very successful store." said Upender.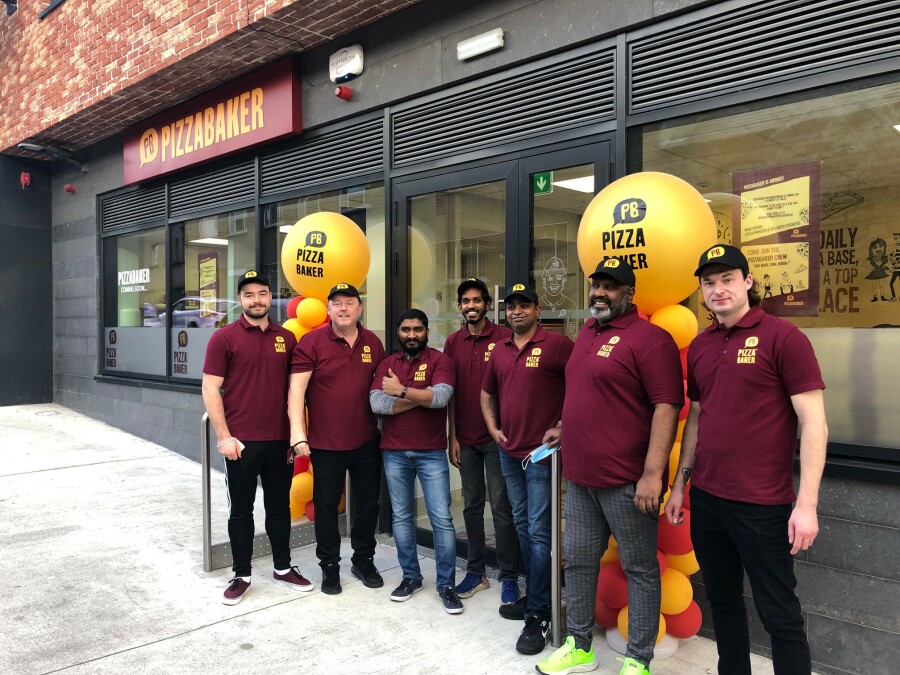 Pizzabaker has stores in Belfast and Dublin and has more stores opening soon. Sean Largey, CEO, Pizzabaker Ireland & UK stated. "It's been difficult for small business over the last few years with Covid but I'm delighted to see things picking up now. I've seen an uplift from people looking to start their own business and be their own boss. Becoming a franchisee is a good way to start as you get support opening the business and ongoing support running it. We've a few more stores opening up in the next few months and I'm excited to see the expansion of the Pizzabaker brand throughout Ireland and the UK. I wish Upender and his team the best of luck. We'll be with him all the way."
Pizzabaker has achieved extraordinary international success, with over 200 stores operating worldwide and serve more than five million pizzas annually. It is now expanding its operation to Ireland and the UK.
The Pizzabaker franchise is a fast-food pizza company offering delicious fresh pizzas, which can be collected in-store or delivered directly to customers' homes. They make their dough fresh in-store, every day and use fresh ingredients. They source fresh ingredients locally where possible, so you won't find any frozen meats on our pizzas. – that's the Pizzabaker Difference.