TaxAssist successfully runs Initial Training Course virtually
TaxAssist Accountants has now successfully run two virtual initial training courses after reworking the six-week course into a four-week virtual course.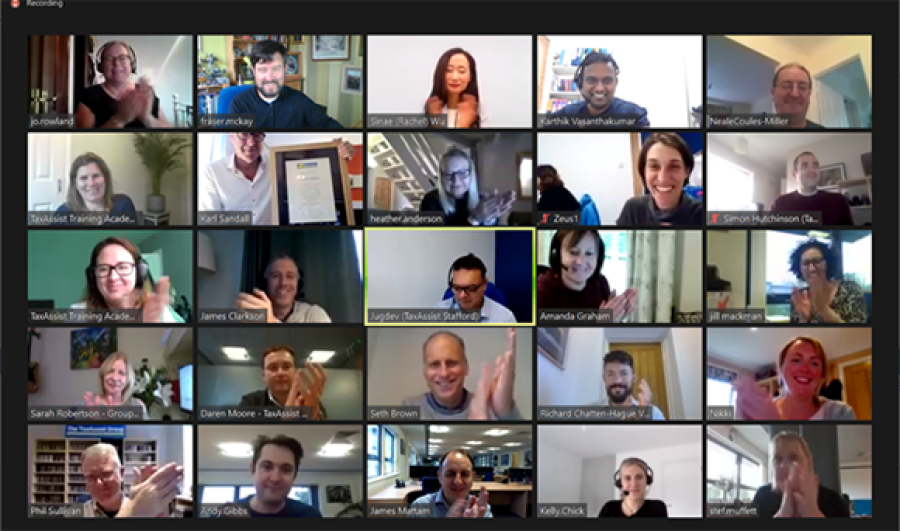 Samantha Skyring, Senior Training & Communications Manager said: "I am delighted that with the help of the trainers and different technologies our initial training courses now run smoothly virtually.
"Indeed, the course has worked so well, that we envisage that parts of the course will be run this way long term, alongside face-to-face training. It has become apparent that virtual training for the right topics is preferred by many, due to being more cost effective with less disruptive travel."
Jugdev Dhillon, an experienced CIMA qualified accountant who joined TaxAssist Accountants on the September course, praised the training and is looking forward to getting started.
"The course was well-paced and informative, with good interactive learning material which ensured you understood the requirements of becoming a franchisee," he said.
"I transitioned from permanent employee to contractor status in 2014, so setting up my own practice is the next logical step in my career. Having completed the initial course, I'm looking forward to fitting out my shop, meeting clients and building the Stafford practice near to my home in Stoke."
Karl Sandall, Group Chief Executive Director, said: "I would like to congratulate the trainers for reworking the initial training course so effectively and nurturing our new franchisees so well. I'm pleased we have received such positive feedback from the attendees and I look forward to welcoming them all to the Support Centre in Norwich when the time is right.
"Our services are very much in demand as small businesses look to their accountant for help and guidance in these challenging times and we look forward to supporting them and their clients as they build up their practices."